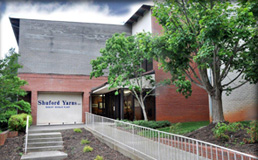 "Throughout decades of providing service, quality products and competitive pricing to our customers, we pride ourselves in offering this combination of attributes to create value for the yarn needs of our broad base of accounts. We believe disciplined dedication and focus on our core manufacturing expertise will allow us to continue to deliver excellence to the market place."
ABOUT US
Shuford Yarns, LLC traces its origins to 1880 when Shuford Mills, Inc. was formed. Today, although the Company operates its spun yarn plants independent of Shuford Mills, we maintain our core yarn manufacturing principles and techniques which made the Shuford name synonymous with quality, value and service throughout its long history. We offer our domestic and international group of accounts a broad product line of single, plied and multi-plied yarns spun with natural and synthetic fibers from around the world.
Shuford Yarns, LLC prides itself with a multinational staff of Machine Operators who operate as Manufacturing Teams, Technicians, Resource Managers, Corporate Staff and owners dedicated to work with existing and potential new accounts to develop new yarns and variants of our current mix of products to satisfy the ever changing needs of the international marketplace.
OUR HISTORY
Shuford Yarns, LLC was born from it's roots in Shuford Mills, LLC. in 2006. Consisting of three plant locations for ring spun and open end yarns of a variety of fibers and blends, we enjoy a favorable reputation in our markets for providing value to our accounts for quality products delivered on time and at competitive pricing.